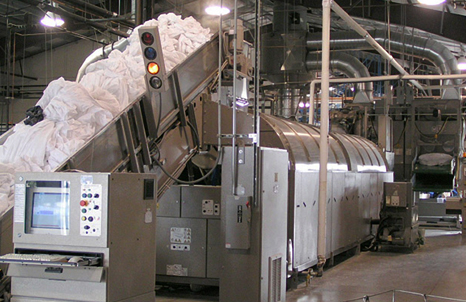 Knights' Electric can take a motor control project from an idea or design, prepare a wiring diagram, determine the components for the enclosure and complete a fully automatic control system for a variety of commercial or industrial applications.
Motor Control projects range from small motors to refrigeration systems and complete winery crush areas.
Knights' control shop uses top quality Programmable Logic Controllers (PLC's), such as Allen-Bradley, which are programmed to perform in various motor control applications.
Knights' motor control products are UL listed attesting to their highly regarded quality.
The research and development team at Knights' Electric is known for their innovative approach to motor control. The touch screen control is an example of cutting edge technology that has been installed at wineries to control tank levels, water levels, the crush area and refrigeration.
Motor Control Products
For Manual or Fully Automated Control Applications
Touch Screen Control/Monitor
Flexible programming with up to 100 pages
Up to1000 functions
Data Acquisition
Push Button Control
NEMA 1-4 X indoor & outdoor applications
Painted surface or 12 gauge stainless steel